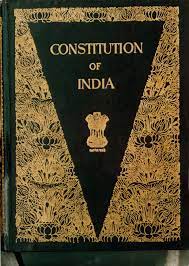 Such are the times in which we find ourselves in this country that we have to heave a sigh of relief even when the Supreme Court merely upholds the validity of the constitution. And what is more, it is front page news in the Hindu dated 10th April 2021.
Christians who have been at the wrong end of the stick in this whole conversion imbroglio in recent times would welcome this news, for at every turn they have been accused of turning people to their religion by "hook or crook". It is generally overlooked that these pejorative terms are an unfair depiction of good works of medical care, educational upliftment and eradication of blind superstition. 
After all we read in the Bible that Jesus went about doing good – that is, feeding the hungry, healing the leprosy afflicted, opening the eyes of the blind and  releasing from death penalty a woman accused of moral failure – before he went to the cross for the salvation of humanity.
Indeed it is an undeniable fact that many of the positive developments in social reformation are attributable to the selfless service of Christian missionaries of yore. While it is true that there are certain individuals and organisations feathering their own nests with foreign money in the name of religious enlightenment, the 
wholesale di
smissal of Christian endeavour amounts to throwing the baby out with the bathwater.
All told, it is nice to be pleasantly surprised by a Supreme Court ruling these days.
____________________________________